Silvia Stagg For President 2012 - 2048 General Elections!
A Republican WRI - IND Presidential Candidate...until elected!
Silvia Stagg Is Seeking a Vice President, Increased Voter-Elector Signatures, Increased Donations, To Compete In Primaries - Caucus, and Presidential General Elections...until elected!
_______________________________________________________
Silvia Stagg's Campaign Schedule




Silvia Stagg Continues As A General Election Republican Write-In - Independent Candidate Until Further Notice - Contact GOP For Inclusion!
2011 - 2012 National Primaries - General Election
2015 - 2016 National Primaries - General Election
2019 - 2020 National Primaries - General Election
2023 - 2024 National Primaries - General Election
2027 - 2028 National Primaries - General Election
2031 - 2032 National Primaries - General Election
2035 - 2036 National Primaries - General Election
2036 - 2040 National Primaries - General Election
______________________________________________________
Silvia
Stagg Is
Available
For
Speaking Engagements,
Interviews, And
Debate!
Transportation, Hotel-Motel, and Meal Expenses Must Be Provided By Host For Appearances - Thank you!
Silvia Stagg Republican Presidential
Candidate For US President 2012 - 2048!
Please Review Former
President George W. Bush US Census!
Welcome To My Websites!
I am a National Security Victim Witness, and US Presidential Candidate, due to being the only Good Gnome DNA Candidate and the only Candidate to Install Your Natural Rights Life Extension Healings To Save and Empower The White European Christian Race Worldwide historically and heinously systematically denied their 'Natural Right Life Span' of 120 years endowed by our Creator! Infrastructure is Linked to Life Span and it Increases Lifespan at this magnitude for any Race. However, our Washington D.C. Government has been Playing God and Is Importing-Exporting Crime-Terrorism-War or Warlike Circumstances worldwide which has been methodically and insidiously destroying our Race Generation by Generation, deciding who meets and marries, and who shall be allowed to have children, and what Identity, Intelligence, Memory, Talent, Skills, Resourcefulness, Personality Including What Sexual Identity, our Children shall have, and what health problems, and length of lifespan our children shall have, and so forth to our ruination while flooding our country with Racist Indigenous Minorities who are being upgraded genetically with our White European DNA to compete and replace us as we are being genetically degraded and DENIED Our Natural Rights, DENIED OUR Constitutional Rights, Natural Rights, Civil, and Human Rights as a Race of People who Infrastructure the World. Thereby, taking over all White European Christian Race Countries by Artificially changing the Demographics of the United States of America, and our countries worldwide (especially since AUG 31-1997 to date) to prevent our Race from Sufficient Procreation which would protect White Race Franchisement the only way the Common Man and the Masses can ASSERT themselves to attempt to obtain appropriate Legislative Representation by Government, which if had, would help save the White Race from further Emasculation, and Disenfranchisement resulting in the current process of White European Race Extinction or White European Christian Race Extinction which is what we are experiencing today! No one need fear Most Trusted Programs, as it offers something for everyone and ends, homelessness, indigence, and illiteracy, immediately worldwide by bestowing infrastructure and moneys in larges sums to EVERYONE according to their legal status, and circumstances as Crime Victims of Anarchy Oppression! With advanced technology, I as US President, bring back your loved ones per their legal status!
Since August 4-2011 to date,, I am filed with the FEC/Federal Election Commission and the US Office of Government Ethics as your only Life Extension - Most Trusted Programs Candidate accepted by the Republican National Party as their US Presidential Candidate as a Matter of National Security!
The term Most Trusted was a name given to me by the United States Department of Justice Attorney General John Ashcroft and FBI/Federal Bureau of Investigation Director Robert Mueller after investigating myself, my handwriting, and content analysis of my submission (along with my brain tap - time clock) to the US Dept. of Justice. A designation I am proud of, you can be sure!
While working on my victim witness case, for nearly two years, I became a Church Choir Member and Church Reader for the Catholic Church and Episcopal Church located in Niagara Falls-New York. While I was a Choir Member, I was again Baptized Catholic and Confirmed as a Catholic at Holy Family's Churches: Lady of Mount Carmel and Saint Joseph on April-3-2010. Upon relocating to Miami Florida, per the instructions of Senator Marco Rubio, pledging to place me into the Witness Protection Program, I attempted completion of college. Though hunted, at MDC/Miami Dade College and FIU/Florida International University studying IT and Journalism-Photojournalism.
Being a member of the well known Benitez-Rexach family of Puerto Rico, I was born in Brooklyn New York (Kings County) on July 27-1957. I am one quarter German, Polish, Puerto Rican/Spanish and French. For one year each, I lived in Puerto Rico and Mexico as a child. For Five years I was married to the son of a former Consulate General-Charge D'Affairs to Manhattan-New York City from Panama, Juan Antonio Stagg. My mother, 'Marion Haag' graduated Valedictorian from St. Anne's Parochial High School and unlike her brother completed two years of Business College and became a Businesswoman who owned a garment factory in China Town-Manhattan-New York. During the late 1960s, after selling her Garment Factory, my mother was later employed for one year by the FDA/Food and Drug Administration in Washington-DC, while my step-father was a US Secret Service Agent at the White House for Lyndon Baines Johnson.
My uncle, mother's brother, Edward Haag, graduated with honors from Princeton University-New Jersey and retired from the lifelong position of Post Master from the US Postal Services Cherry Hill-New Jersey, and his first daughter followed in his footsteps graduating from Princeton University with Honors! In 1992, before realizing I was a National Security Victim Witness, I continued developing my Photography-Art Studio, advertising in a fair amount of publications, including Forbes Magazine 2/1993. My business closed down January 1995, forcing me to dedicate myself to fighting against the injustices of Black Ops Technology abuses.
Please, help me to save our endangered world and our precious and endangered White Christian European Descent Race now facing Race Extinction within One Hundred Years by making me your US President! Do whatever you can to assist me in accessing the Ballot in every County in all Fifty States of these United States of America as your Presidential Candidate.
Kindly Contact The National Committee GOP Chair in Washington D.C. and GOP State Party Chairs-Vice Chairs in all Fifty States, and SOS - Elections Division Directors and Sign-Notarize Petitions For Registered Voter Signature and Electors For Silvia Stagg to be granted Access to Each and Every State Ballot for Primaries - Caucuses as well as the Presidential General Election! Proceeding as a WRI Candidate has limitations during times of extreme corruption and Anarchy!
Lastly, assist me, to obtain Increased Donations and eventually Voters to allow me to survive and rise to the White House as President a most difficult task, but possible nonetheless. Then I will be able to can proceed as an Independent Candidate with a better choice for a Vice Presidential Candidate to win the White House!
Silvia Stagg
Silvia Stagg For President Campaign Committee
Silvia Stagg Is A Good Gnome Individual -
National Security Victim Witness
Republican - WRI - Independent Ballot
US Presidential Candidate
Filed FEC/Federal Election Commission
US Office of Government Ethics, and US Congress since August 4-2011
Thank you for participating to positively transform the world through your financial donations to ensure Most Trusted Socioeconomic Infrastructure Programs with Life Extension and Good Gnome DNA Insert Becomes A Reality! - Silvia Stagg
Most Trusted Socioeconomic Infrastructure Programs
created by Silvia Stagg
V

O

T

E

Silvia Stagg For President...2012-2048...Republican WRI - IND...
until elected!
silviastaggforpresidentcampaign
silviastaggforpresidentcampaigncommittee
Silvia

Stagg
F
o
r
P
r
e
s
i
d
e
n
t
C
a
m
p
a
i
g
n
2012-2048...
until elected!
Summary of Most Trusted Socioeconomic Infrastructure Program - Presidential Planet Management Program
by Silvia Stagg
Original 2008 Notarized Summary of Most Trusted Socioeconomic Infrastructure Programs
Write-In - Independent Presidential Candidate

Below Article:
POLITICAL INFLUENCE
Article Cites

"...Silvia Stagg As A Truly Bipartisan Presidential Candidate..."
See All Websites!

Become Informed,

Increase Voter/Elector Signatures, Donations,
and State Ballot Access Nationwide Enabling Silvia Stagg Top Compete In Primaries - Caucuses and General Elections!
2024 FLORIDA ACCEPTS SILVIA STAGG
AS ACTIVE STATUS WRI CANDIDATE
NOV 2024 General Election!
_________________________________________
(2) MAINE
2024 MAINE's INITIAL RESPONSE TO 2024 FEC Presidential Candidacy Filing
by REP - IND Pres. Candidate Silvia Stagg
_________________________________________
_______________________________________________
M

Y

P

U

E

R

T

O

R

I

C

O

by Silvia Stagg
_____________________________________________________
_____________________________________________________
_____________________________________________________
FEC FILING HISTORY
2012-2016-2020
_____________________________________________________
_____________________________________________________
_____________________________________________________
FEC Filing History For Candidate Silvia Stagg and Campaign Committee Aug 4-2011 – Nov 2016, w/2020 FEC Forms 1-2 Required For 2020
Presidential General Elections 11.3.2020!
Former FEC Filings And Related Voter Registration Information For NY-CA
_____________________________________________________
_____________________________________________________
_____________________________________________________
Silvia Stagg
Silvia Stagg For President Campaign
1101 Brickell Ave # 310223 Miami Fl 33231
Google Talk-FB Messenger: 305-351-6436
Emails
silviastaggforpresident@email.com,
Since the settlement of Jamestown in 1607 and the start of the Colonial period, the U.S. has been predominantly white.
But the white share of the U.S. population has been dropping, from a little under 90% in 1950 to 60% in 2018. It will likely drop below 50% in another 25 years.
White nationalists want America to be white again. But this will never happen. America is on its way to becoming predominantly nonwhite.
Who is white?
The U.S. federal government uses two questions to measure a person's race and ethnicity. One asks if the person is of Hispanic origin, and the other asks about the person's race.
A person is defined as white if he or she identifies as being only white and non-Hispanic. A minority, or nonwhite, person is anyone who is not solely non-Hispanic white.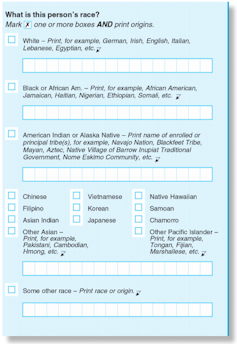 Whites were not the first people to settle in what is now the U.S. The first immigrants were a people known today as American Indians and Alaskan natives, also commonly referred to as Native Americans. They arrived in North America around 14,000 years ago.
When Christopher Columbus arrived in America in 1492, there were around 10 million American Indians living in the lands north of Mexico. But by the 1800s their numbers had dwindled to about 1 million. They are now the smallest race group in the U.S.
The first sizable stream of immigrants to what is now the U.S. were whites from England. Their arrival at Plymouth in 1620 in search of religious freedom marked the start of large waves of whites coming to this land.
When the U.S. was established as a country in 1776, whites comprised roughly 80% of the population. The white share rose to 90% in 1920, where it stayed until 1950.
Declining numbers
The proportion of whites in the U.S. population started to decline in 1950. It fell to gradually over the years, eventually reaching just over 60% in 2018 – the lowest percentage ever recorded.
Although the majority of the U.S. population today is still white, nonwhites account for more than half of the populations of Hawaii, the District of Columbia, California, New Mexico, Texas and Nevada. And, in the next 10 to 15 years, these half dozen "majority-minority" states will likely be joined by as many as eight other states where whites now make up less than 60% of the population.
Census Bureau projections show that the U.S. population will be "majority-minority" sometime between 2040 and 2050. Our research suggests that this will happen around 2044. Indeed, in 2020, there are projected to be more nonwhite children than white children in the U.S.
The nonwhite population is growing more rapidly than the white population. Minorities accounted for 92% of the U.S. population growth between 2010 and 2018, with Latinos comprising just under half of the nation's overall growth.
Behind the trends
Why are the numbers of white people declining, and why are nonwhite numbers increasing? The answer is basic demography: births, deaths and immigration.
White women have an average of 1.7 children over their lifetimes, while Latina women average 2.2. The total fertility rates of blacks, Asians and American Indians are in between. So whites have fewer births than all nonwhite groups.
There are also big differences in age structure. Sixty-two percent of Latinas 15 years of age or older are of childbearing age. Only 42% of white women fall into this group. Latinos also have lower mortality rates than whites. Demographers call this the "epidemiological paradox."
In 2015, for the first time, there were more white deaths in the U.S. than white births. Indeed, as of 2016, in 26 states, whites were dying faster than they were being born. The states with more white deaths than white births include California, Florida, Pennsylvania and Michigan.
How about immigration to the U.S.? Of the more than 43 million foreign-born people living in the U.S. in 2015, 82% originated in Latin America and Asia. Only 11% were born in Europe. So whites don't increase their representation in the U.S. via immigration.
The future of whiteness
The aging white population, alongside a more youthful minority population, especially in the case of Latinos, will result in the U.S. becoming a majority-minority country in around 2044.
The demographic shift in the U.S. has resulted in many whites proclaiming that they are losing their country, and that they already are or will soon become a minority group.
In her research on working-class whites in rural Louisiana, sociologist Arlie Russell Hochschild observes that many whites feel frustrated and betrayed, like they are now strangers in their own land. In Trump, they saw a white man who brought them together to take their country back. Hochschild points out that at a Trump campaign rally, whites held signs with slogans such as "TRUMP: MAKE AMERICA GREAT AGAIN" and "SILENT MAJORITY STANDS WITH TRUMP."
The decline of the white share of the U.S. population could result in the shifting of racial boundaries to assign whiteness to some people of color so as to bolster the white numbers.
This has happened before. Groups that were initially seen as very different from whites, such as the Irish and Italians, once sought to distance themselves from blacks, and eventually were accepted as white.
In addition, although persons of Mexican origin largely identified racially as white, in the 1930 census "Mexican" was used as a racial category, at a time when there was heightened hostility against Mexicans due to their growing population size and the Great Depression.
But any future changes cannot override demography. The U.S. will never be a white country again.